Weight Training Routines for Seniors
Finding effective weight training routines for seniors can often be difficult. There are a lot of common misconceptions that strength training is "too unsafe" for senior citizens and the elderly. These assumptions are completely untrue and I want to show you the safest and the most effective methods of fitness for seniors!
I first became a fitness trainer around 13 years ago and a VERY common problem in big gyms is that none of the trainers had any idea what to do for effective and safe workouts for senior citizens. Over the years I never found anything effective for all ages until I stumbled upon The Perfect Workout and Ken Hutchins' method of Super Slow, which is often called High Intensity Training. This workout was developed to be the MOST effective based on science and had in mind specifically: elderly people with severe osteoporosis.
Weight Training Routines for Seniors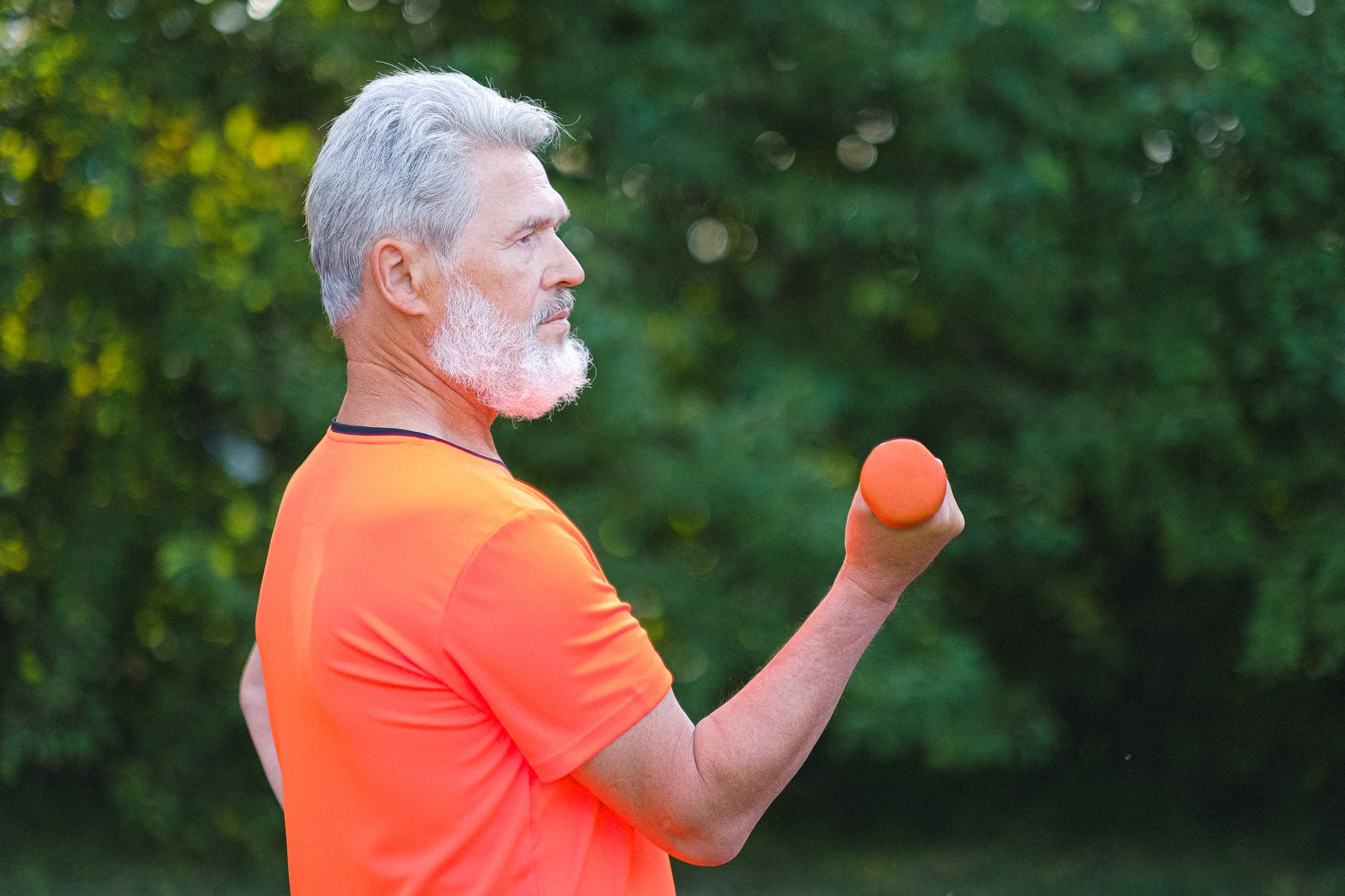 The best weight training routines for seniors really came from these original experiments that Ken Hutchins did in the 70's in Florida, proving we can have immense health benefits with this exercise method and stay safe for anyone of all ages, (my oldest client is 93 years old!). During the course of this research, Nautilus exercise machines were developed to fully actualize the safest workout imaginable, and at The Perfect Workout we utilize these safe fitness training methods exclusively.
Out of all of the weight training routines for seniors, the safest are ALWAYS where a personal fitness trainer can watch your form and assure you are safe through all of the exercises. And in our modern day we have seen an upsurge of online internet fitness training. We can learn many at home exercises that are immensely effective, but when you have a fitness trainer watching your form in person or over a video internet call – you can be certain that you're doing the exercises properly without hurting any joints.
 Weight Training Routines for Seniors
We often think of fitness trainers as a coach who can push us further, and while that is very accurate and true, here at The Perfect Workout we are also teachers, advisors, and protectors in the sense that we are here to assure the safest and most effective workout possible. When we lift really heavy things we have tendency to "throw our neck into it" and this can be dangerous if we haven't learned proper form previously. There are so many other factors to pay attention to and we are experts at safety and efficiency, so when you're in a session with us you can be confident of your safety.
At The Perfect Workout we have been blessed to be able to continue working with clients even during the height of the coronavirus pandemic, we have been registered as a medical fitness facility and work with clients one on one only, with HEPA filters in every room. We also are offering one on one supervised internet fitness training and for those of us who are staying careful at home this is an exciting option.
Out of all the weight training routines for seniors, the safest option will always be one on one fitness coaching, and the number one pick is The Perfect Workout. If you want the safest and most effective exercise, regardless of your physical limitations, The Perfect Workout has you covered. If it is in your budget to hire a fitness trainer, and you're 45-120 years old, we are the place to go. Your first workout is always free if you mention my name, Jonathan Gentry from Clear Lake, Texas!